Sea Pictures performance for the Elgar Society
October 13, 2021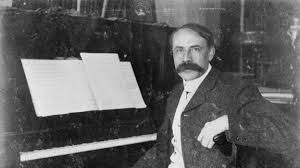 In a few days time I have the profound honour of singing Elgar's Sea Pictures for a concert celebrating the 50th Anniversary of the London branch of the Elgar Society. And on top that, Dame Janet Baker, whose recording of this piece remains, in my opinion, the peerless interpretation, will be in the audience to receive the Elgar Medal! The concert will be conducted by the current holder of the Elgar Medal and longtime friend, Adrian Brown.
The concert is on Sunday 24 October, 4:30 pm, at St Andrew's Church, Holborn, London EC4 3AF. Tickets are available by emailing:
elgarsonfonia@yahoo.com
Click here
to hear my recording of 'Where Corals Lie', the fourth song from Sea Pictures, recorded in early 2020.