Critical acclaim for Joseph & his Brethren in San Francisco
January 29, 2018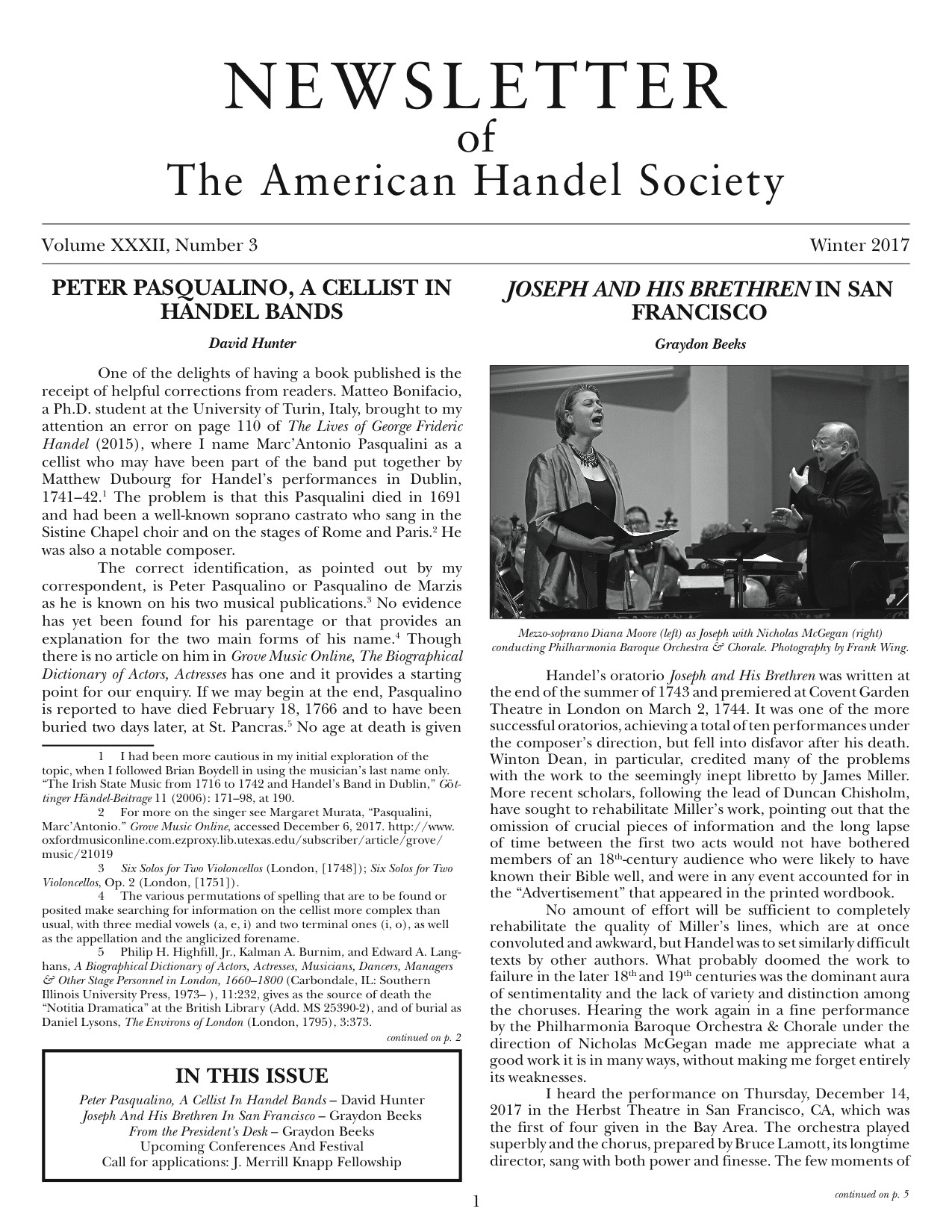 Here are a couple of reviews from the performances in San Francisco and I'll keep you posted as to the release date of the CD. I'm thrilled that we made it to the front cover of the Newletter of the American Handel Society, as did my pic!
December was a busy but exhilarating month, but spending the time exploring and recording one of Handel's vastly underrated and underperformed oratorios made it a rather special one.
"I was particularly taken with the singing of mezzo-soprano Diana Moore in the less virtuosic but no less demanding role of Joseph, which requires a complete cammand of straightforward expressive singing in both recitative and aria. Moore sang compellingly and was convincing in her portrayal of Joseph's fluctuating moods"
Graydon Beeks, Newsletter of the Americal Handel Society, Winter 2017
"In these Philharmonia Baroque performances, the role of Joseph was elegantly sung by mezzo-soprano Diana Moore, whose burnished low notes resounded darkly while her shimmering high notes shone brightly."
Berkeley Daily Planet